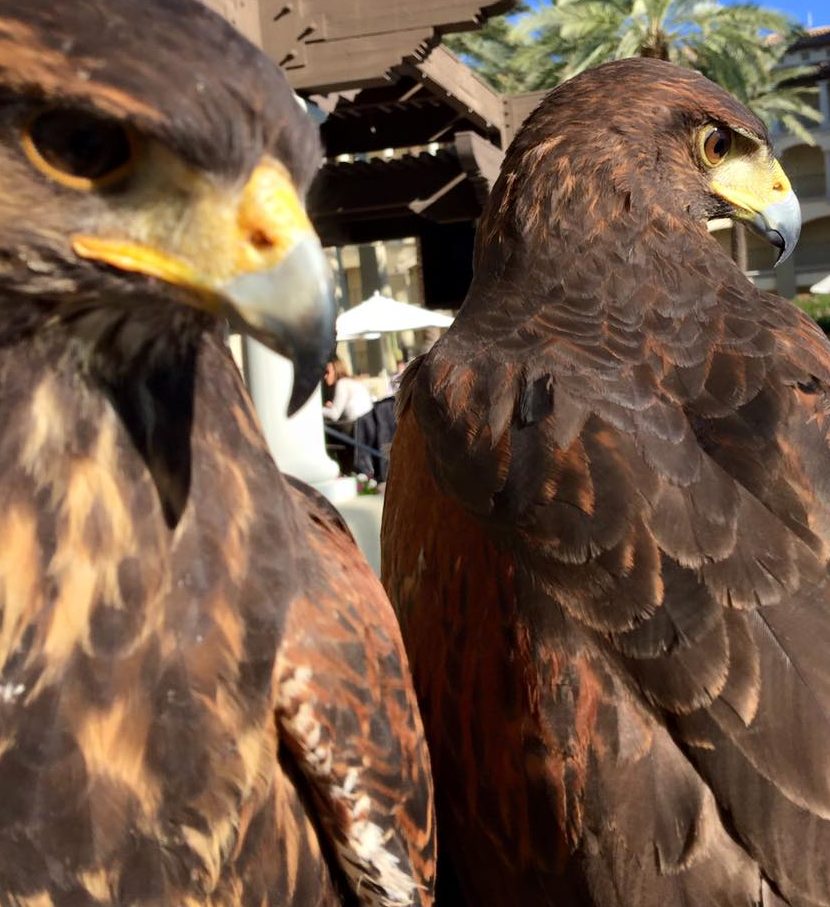 Harris' Hawks
Harris' hawks are the most recognizable dwellers of the Sonoran Desert, indigenous to Arizona, Texas, New Mexico and introduced in California. They have a wingspan from 3 – 4 feet wide, weigh anywhere from 515 to over 1500 grams (females are larger) and are matriarchal, led by an Alpha female. This is Morpheus and The Lady Morgana Pendragon.
We can help! Falconry-based bird abatement is a sustainable way of ridding your land or business of unsanitary birds like pigeon, gull, grackle, and crows.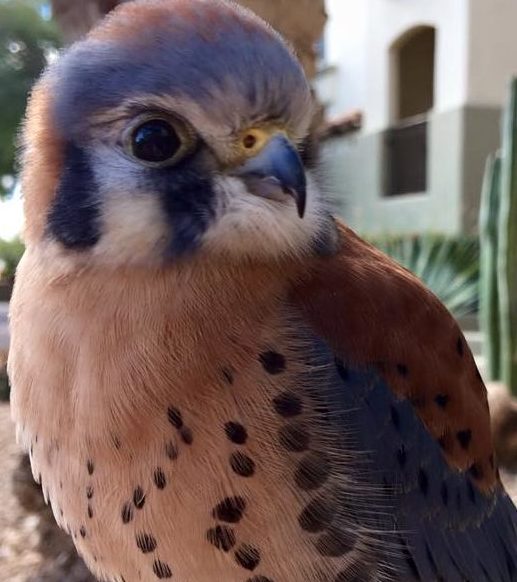 The American Kestrel
The American Kestrel is the smallest of all North American falcons. Historically they have been one of the most prolific of all North American birds of prey, but their numbers are down due to habitat destruction. This is one of several of our American Kestrel's, Stormin' Norman.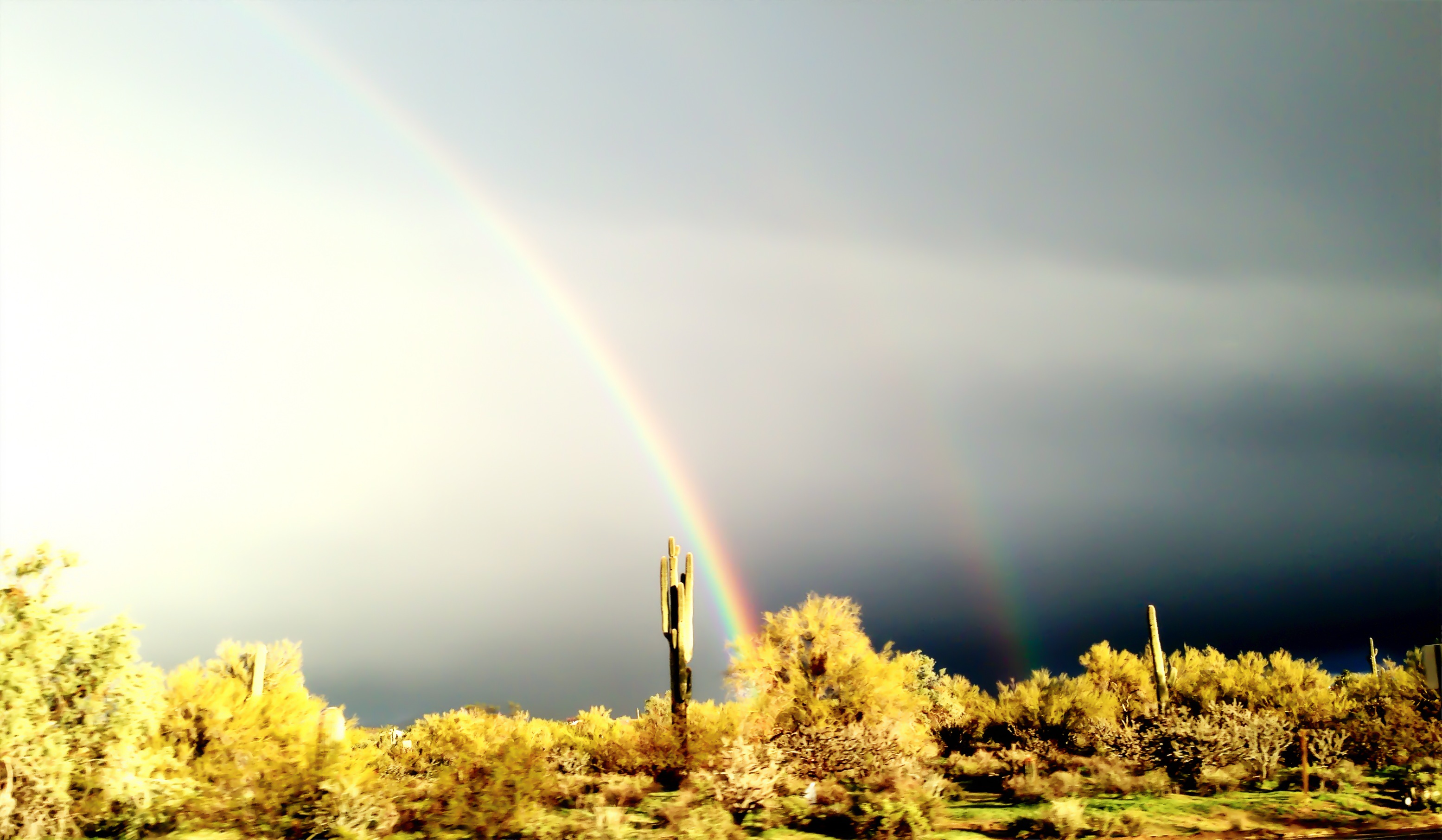 Sonoran Desert Falconry, Inc. is a non-profit 501(c)3 organization with the primary objective of spreading awareness to disadvantaged children on the beautiful Sonoran desert, it's ecology and conservation, with an emphasis on birds of prey.